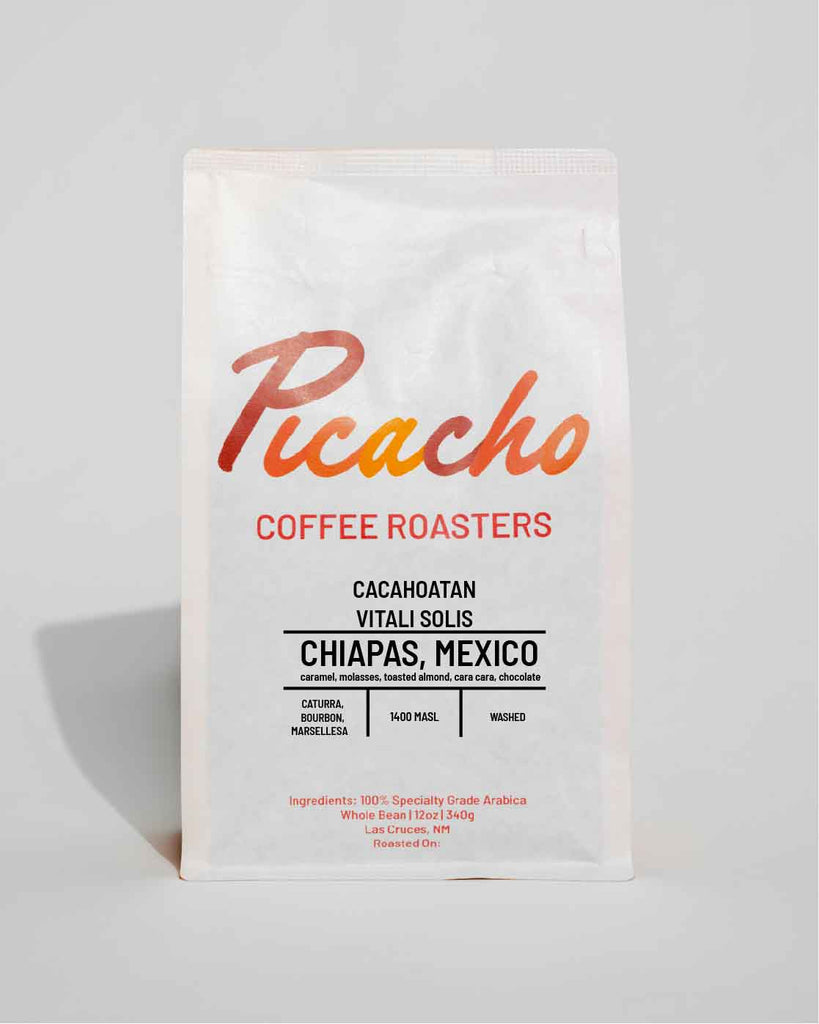 Mexico, Chiapas
Vitali Solis
 Single Estate, Micro Lot Coffee
 Notes:  Caramel, Molasses,Toasted Almond, Cara Cara, Chocolate
Origin: Cacahoatan
Region: Soconusco
Roast: Medium-Dark (Full City +) 
Varietal: Caturra, Bourbon, Marsellesa 
Elevation: 1400 masl
Process: Washed 
Producer: Vitali Solis
This harvest season we have partnered with Equation coffee to bring you all the very best farmers and coffees we can find. We have a number of micro lots coming in from all over Central America and the first to arrive is this banger from Chiapas Mexico!
Chiapas, Mexico is known for its high-quality specialty coffee that is grown in the region's mountainous terrain. The unique climate and soil conditions in Chiapas create the perfect environment for producing a rich, complex flavor profile in the coffee beans.
One interesting aspect of specialty coffee in Chiapas is the focus on sustainable and ethical practices. Many coffee farmers in the region use organic and fair-trade methods, which not only benefit the environment but also support the local economy and communities.

About the producer: Vitali is a young 37-year-old coffee producer and a father of four. He is also an agronomist by profession. He has worked with big coffee companies as a field technician and later decided to return to his roots and have his own coffee plantation, with plots inherited from his father
This lot of washed coffee shows notes of chestnuts, medium-dark caramel, and chocolate on the nose. On the palate, caramel notes become softer and sweeter, fresh and toasted almonds, cara cara like citrus, silky body, and a finish of molasses and chocolate.